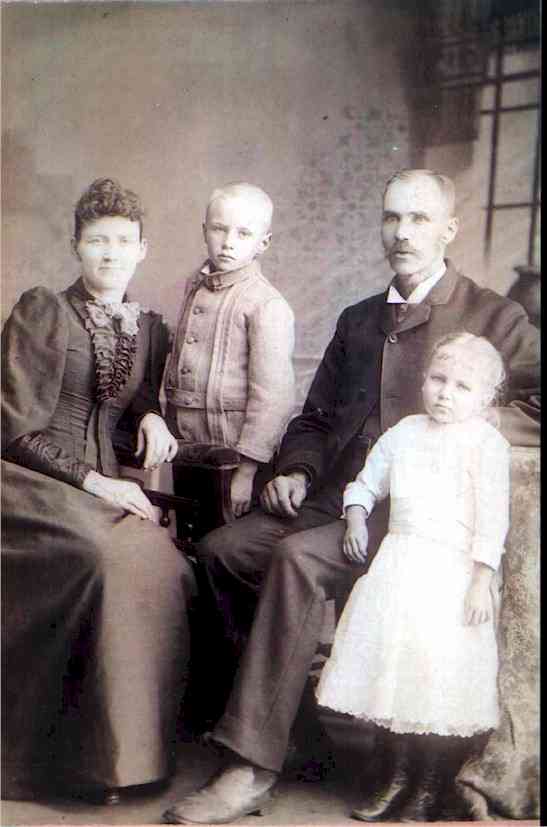 This splendid family photograph was supplied by James W Vaugh grandson of the young
fellow in this portrait. From the left they are, Dorethea Wilson born 27th Jun 1858 she was
married to James Vaugh on the 27th Jun 1883, she died on the 25th Sep 1939 her only son
William Arlington Vaugh, called Arlington by all, was born on 18th Aug 1885 who died
28th Jan 1919 next is his father James Vaugh born 2nd May 1856 he died 26th Feb 1923.
Last of all and the youngest member is Mary Louella Vaugh born on the 30th Jum 1889 she
died on the 1st May 1967. There is another photograph of Arlington and Mary here.
George Vaugh is the younger brother of James above, George can be seen here pictured
with his wife Margaret Brakey and Lilly Adeliade Vaugh my great aunt.

If this window was opened in a frame then click on another picture or use the back button
on your browser toolbar. The Vaugh homepage is here, genealogy here & pictures here
© Doug Vaugh, England 03 October 1999